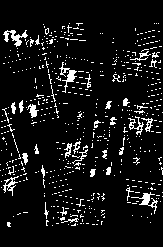 Home

Articles

Reviews

Hot Links

About Us
Blue Rhizome

New Quartet

Karl Seigfried- bass, gtr.

Greg Ward- saxophones, flute

Carmel Raz- violin

Chris Avgerin- drums, perc.
A varied document this, encompassing Celtic-tinged jazz, jazz rock, hard rock and a couple of pastoral pieces where Raz shines. All the group members are very strong. Recommended to jazz fans bored by conventional jazz categories.
Imaginary Chicago Records
IGR 003
Richard Grooms
2009