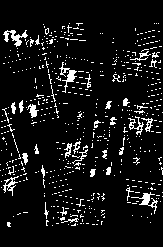 Home

Articles

Reviews

Hot Links

About Us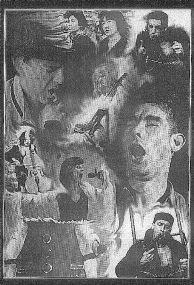 This site is the web presence for
the improvisor, the international journal of free improvisation,
founded in 1980. From a photocopied newsletter, to printed journal, to our current web presence, we have covered the world of improvised music & philosophy for the past twenty seven years.

The web site is primarily interested in articles, papers and reports pertaining to free improvisation. Other related topics of interest may also be included within the scope of our subject matter. Topics relating to the process of improvisation in diverse medium of dance, music, poetry, movement, ritual and visual art are also of interest to us. We welcome input from our readership. This is about you.


LaDonna Smith, Editor & Producer
Articles, Inquiries and Submissions

Contact: LSimprov@aol.com
Davey Williams, Co-Founder & (Editor 1980-1990) , inactive reviewer


Richard Grooms, active reviewer rgsmileycat@yahoo.com
Richard prefers composed/semi-composed pieces, experimental instruments,
microtonal music, and improvised ethnic music.

Misha Feigin, active reviewer mishafeigin@

bluegrass.net

vocal music, strings, guitars, free improv



Chaz Carson Capra
active reviewer, send c/o editor, the improvisor,


LaDonna Smith, active reviewer, lsimprov@aol.com, contemporary, free jazz, new age, toning, free improv
website
Millineum webgenius & consultant: John Edwards,
Founder's webmaster: Glenn Engstrand
Other instruction & consultation by Melisa Headley,Peter Markush
Submit articles, essays, reviews & materials for review for publication
related links, and email To the attention of the editor & producer.
Documents in MSWord are preferred. Please include art & images in jpg format.
Appropriate CD's, DVD's and books will be reviewed as time permits.
Send your materials to:

the improvisor
c/o (reviewer) (editor)
2608 Millbrook Lane
Birmingham, AL 35243 USA
To see our products, or to order back issues of the improvisor,
please visit our catalog.